Practitioners and researchers have understood the need for diet therapy and have been looking for the solution that FoodPharmacy™ provides.
Katie Robinson, PhD, MPH, a former researcher in I-TOPP (Illinois Transdisciplinary Obesity Prevention Program), who wrote in an October 2017 study that "In practical terms, it would be ideal to start by understanding someone's basic biology, which may influence how they're metabolizing and utilizing the nutrients they are eating. It would be great to bring people in, find out where their biology is at, and then tailor a diet for them, but we need a lot more research before we get to that point."
Personalized specific nutrition is the answer whether for a health challenge or weight loss. Research has shown that like health challenges, personalized weight loss programs are better than a one-size-fits all program.
FoodPharmacy™ is your solution to personalized diet therapy.
It's time to Break the Cycle…
Since 1990…
Obesity went from 11.6% in 1990 to over 42.4% in 2020 in the United States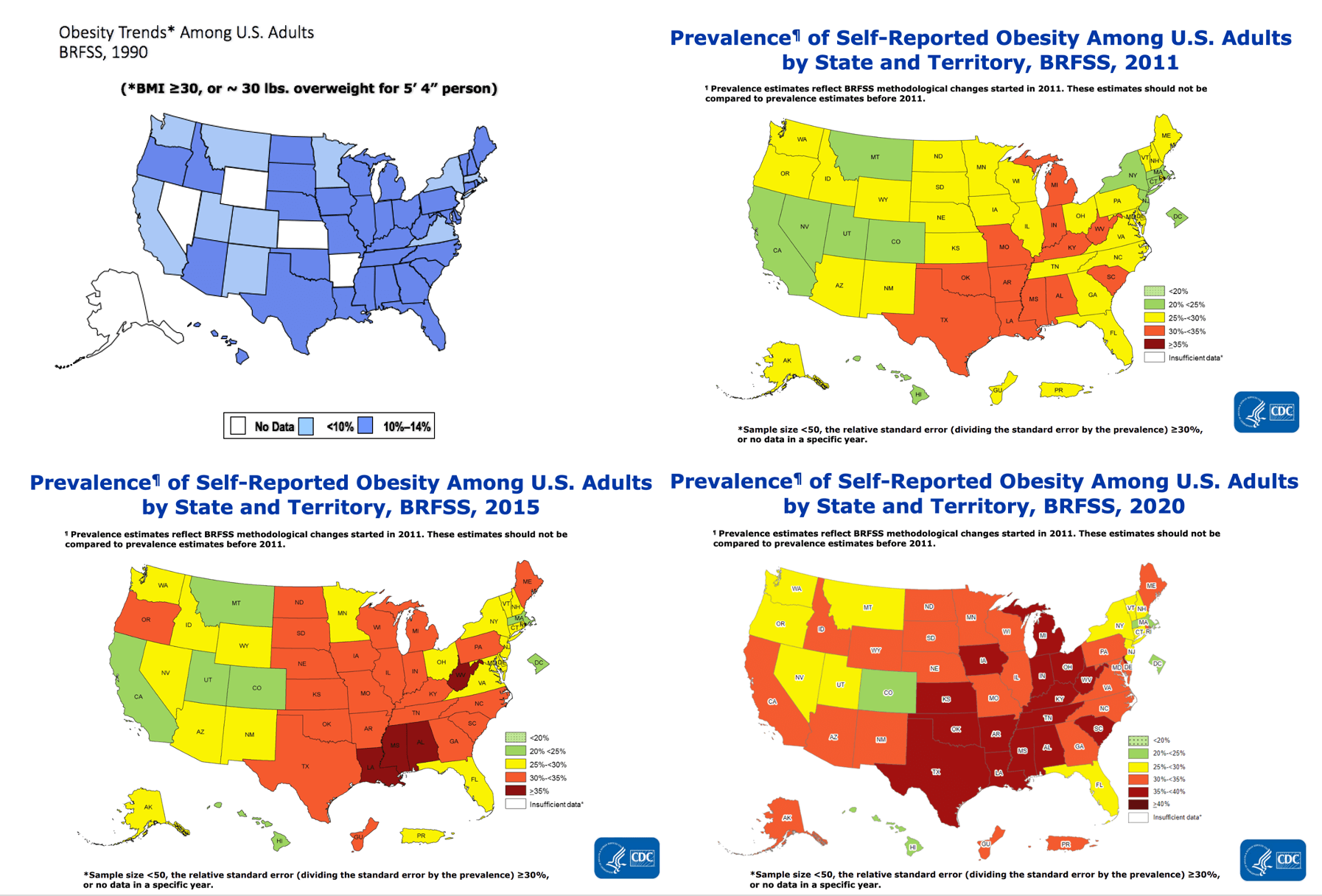 Diabetes went from 4.9% in 1990 to 11.3% in 2020 in the United States with similar rises across the globe.
The incidence of chronic disease and autoimmune is skyrocketing.
Regardless of where you are in the world… It's time to Be a Part of the SOLUTION!